International student experiences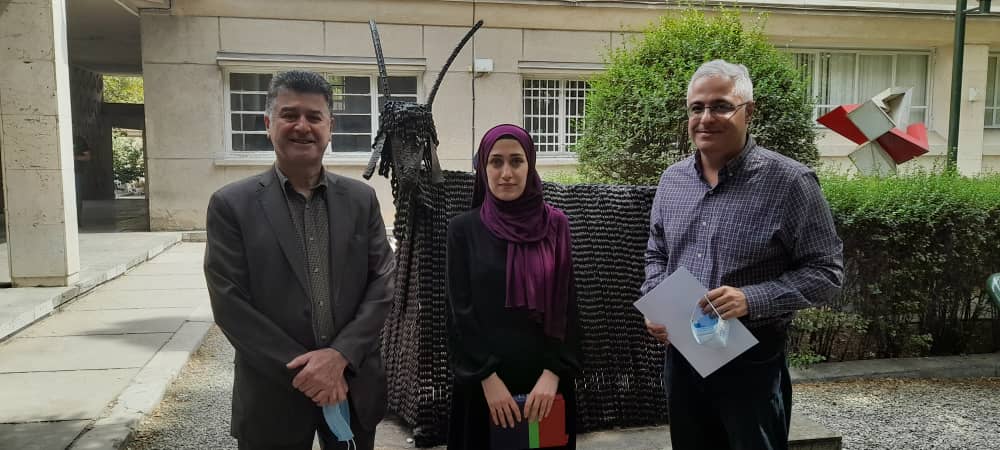 I'm Ebru Avci, from Turkey. I was admitted to study MA in Cinema at University of Tehran, College of Fine Arts. Being a filmmaker and having been involved in the practical side of things, the cinema study at the University of Tehran has so far helped broaden my theoretical perspective. The COVID-19 pandemic delayed my life in Tehran by almost a year yet I always felt a part of the Iranian community, attending online classes and seminars of senior professors over the internet in Turkey. Once the course started, it fulfilled all my expectations. A broader emphasis is placed on Cinema, as well as philosophical, sociological, and historical implications on the study of the relationship between film and other arts. It almost helps set a breeding ground for future Ph.D. researchers. I would sincerely recommend this program for filmmakers, artists, and practitioners for the advancement of their own craft, or likewise to theoreticians and scholars who would want to further their research works with cutting-edge theories.
Then after one year, I came to Tehran. I have been in Tehran for more than two years.  In spite of the fact that Tehran is Iran's capital, it is among the most underestimated cities in regard to its touristic attractions. Often, Tehran gets eliminated from the list of tourists or is replaced with another city in Iran. But I can assure you that would be a great mistake, and I don't say this just because I am deeply in love with this city! Tehran is a cosmopolitan, yet historic city that has its own charm. As well as many old streets full of ancient houses and buildings, Tehran is becoming more and more beautiful each day with its increasing number of restaurants, coffee shops and amazing bookshops.
Apart from its annoying traffic and crowded streets, there are some peaceful spots like museums in Tehran where you can forget about all the chaos in the city and simply enjoy the silence and calm atmosphere there. For example, I like to see museums. I explored some of Tehran's best museums to see. I visited.
As a Turkish student interacting with many Turkish from Turkey, I encounter with many interesting questions in my day-to-day life and I also discover some interesting, yet overlooked details about Iran and its culture.
The questions normally range from more general topics like politics, economics, and religion to tiny details about the everyday life of people in Iran. But Iran is more than it. I talk about Iranian
Gastronomy, Iranian literature, Iranian Cinema, Iranian Art, Iranian history etc. I show some photos from The Blue Mosque from Shiraz, Ferdowsi Monument from Mashhad, silk and carpets from Yazd, Tea lands from Lahijan, Bandar Abbas fish market in Southern Iran, and photos of the hidden-gem city of the Middle East with magical Shab Yelda Nights and Nowruz markets and midsummer nights.